Pier street which runs from the Civic Parade roundabout in the northern end to the Pier and Sea in the southern end, is the heart of Altona.
It has many cafes and restaurants, a sign that this suburb is undergoing rapid gentrification. This street is intersected by the railway tracks. There are light industries north of the rail line but these are expected to give way to retail and residential developments in the future.
Recent works to improve the streetscape, including putting underground overhead cables, improving pedestrian access, visually connecting the northern and southern part of Pier Street, had been completed.
This news article published in The Age covers interviews with business operators along Pier Street on their encounters with Julia Gillard, the Prime Minister of Australia. Apparently, she loves the Mexicana pizza at Stella Pizza Cafe.
Another feature coverage on Altona by The Age recommends some retail and dining experiences such as Hick's Shoes (a reminder of bygone days. Boxes upon boxes are stacked along the shelves, accessed by one of those old-fashioned ladders on a rail), Altona RSL (conducts meat raffles, Sunday trivia sessions, a mosaic memorial on the wall outside by a Footscray-based artist), Salt n Pepa (the place to go for pies of all descriptions, including curried scallop, tuna, corn, asparagus, veal and chicken. They also serve Lavazza coffee for a taste of urban cafe society), Altona Ice, etc.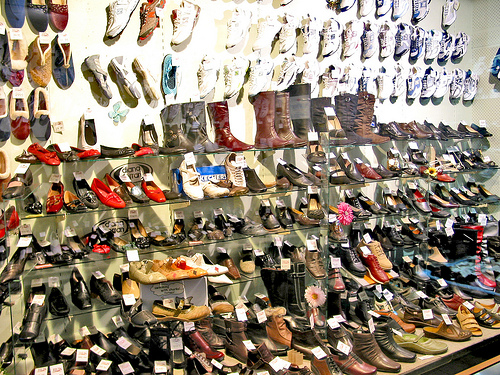 Altona is lacking a beachfront restaurant that would provide a fine dining experience offering spectacular vistas of the open sea. But this may be changing. The Hobsons Bay City Council has recently invited expressions of interest to develop a piece of land overlooking the beach and sea into a two-storey complex with restaurants and retail activities.
Two beautiful murals, painted by local artist Vladimir Bykovec and commissioned by the Altona Village Traders Association, were located at Pier Street, near Altona Railway Station. Move the scroll bar to the left and right to view the entire breadth of the murals.

They accurately represent life in and around Altona, one mural depicting life in the past and the other the present.