Paynesville is a seaside resort in East Gippsland, 298 km east of Melbourne and 17 km south of Bairnsdale. Located in the middle of the Gippsland Lakes and surrounded on three sides by the water of Lake King and Lake Victoria, Paynesville is known as the boating capital of Victoria. This area encompasses Paynesville, Raymond Island, Eagle Point and Newlands Arm.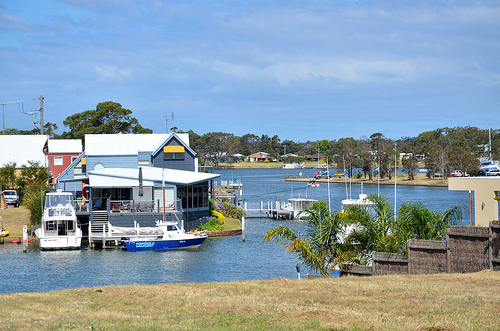 Paynesville was originally called Toonalook which is an aboriginal name for a place of many fish. The Post Office opened on 8 Nov 1879 as Toonalook and was renamed Paynesville in 1886 by the Dickson family who still reside in the area.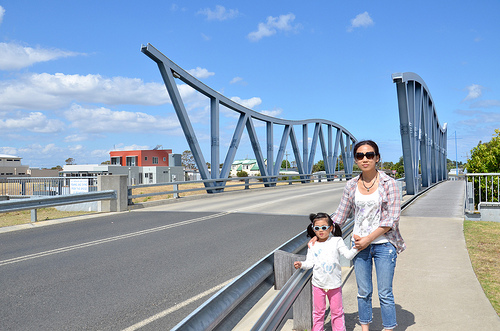 Paynesville is a thriving town well served by a range of shops, cafes, a bank and a newly built community centre and library. Much of the town's recent growth has stemmed from the development of a network of canals and prestige homes which have created two artificial islands within the township.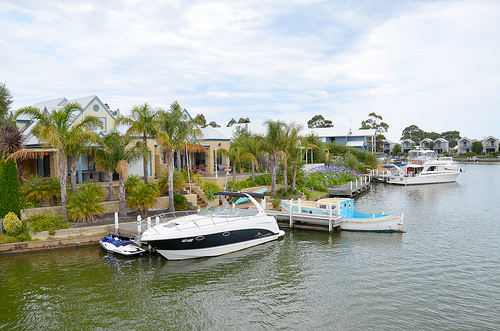 Burrabogie Island is north of the waterfront shopping district, and Fort King Island is a residential area north of Burrabogie Island. Although Burrabogie and Fort King Island are separated only by an approximate 5 metres wide man-made canal, they are the most distant points in Paynesville by road.

Paynesville's commercial centre is located on the inland side of The Esplanade, thus it overlooks the beautiful waterways and foreshore just across the road.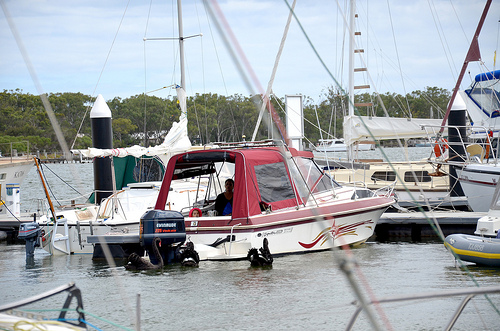 There are extensive lawns, stretches of sand, boat ramps and a pier along the southern shoreline. The eastern shoreline along McMillans Strait also includes lawn areas but is more geared towards boating with several marinas, jetties and Fishermans Wharf with its waterfront cafe and restaurant.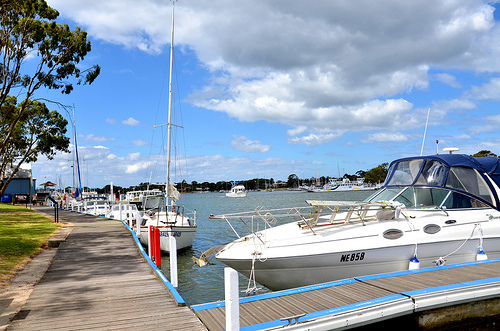 St Peters by the Lake Anglican Church, located in an elevated position on Sunset Drive, overlooks the surrounding lake. It has been architecturally designed to resemble a ship and was built from Gippsland limestone bricks in 1961.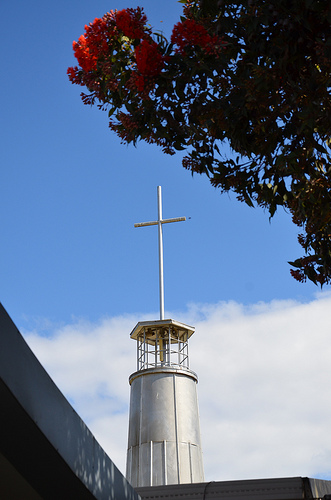 Eagle Point
North of Paynesville at Eagle Point, the Mitchell River enters Lake King. The Eagle Point Bluff Lookout provides good views over the lake, river and surrounding countryside.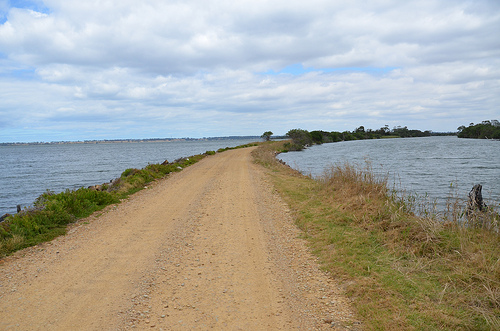 At the river mouth, there are two narrow peninsulas of land known as the Silt Jetties which stretch out into Lake King. At 8 kilometres long, they are the second longest of their type in the world after the Mississippi River Silt Jetties. They were formed over millions of years by deposition of sediment along the river's mouth as the waters slowed on reaching the lakes system.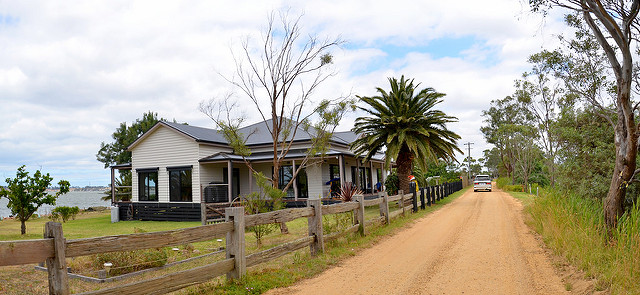 A holiday accommodation on the silt jetties
Visitors can drive along a narrow dirt road along one of the jetties to its end.
Raymond Island
Raymond Island is a small island (only 6 km long by 2 km wide) in the Gippsland Lakes, just 200 metres off the coast across from the town of Paynesville. It is linked to Paynesville by the Raymond Island Ferry – a vehicular chain ferry which has been running since 1889.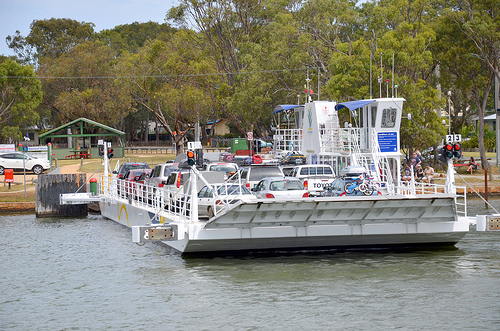 The ferry takes 2 minutes to cross the McMillan Strait and departs regularly. It is free for pedestrians and bicycles while there is a charge for vehicles ($10 return). There has been continuous local debate over the construction of a bridge to allow for better access and further development.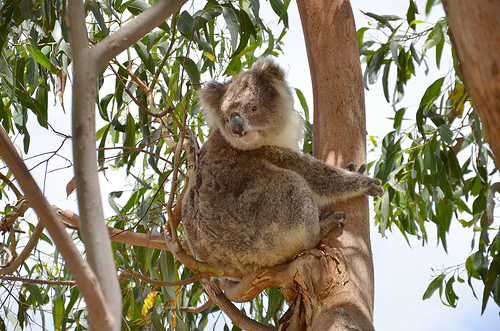 Raymond Island has a small residential population and is well-known for its large koala population, originally introduced to the island in 1953. Thirty-two koalas were taken from Phillip Island to Raymond Island, as an insurance population for a species then believed to be threatened. Raymond Island has since become one of the easiest places in Victoria to spot wild koalas.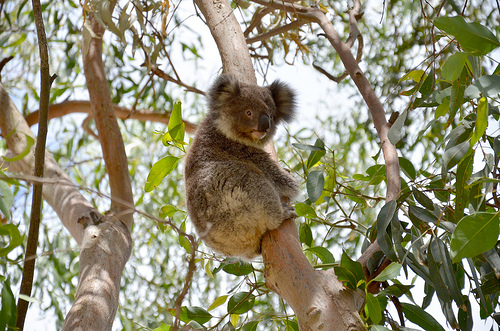 The island is also home to over 60 bird species ( including rainbow lorikeets, honey eaters, parrots, black swans, white egrets, sea-eagles) as well as wallabies, echidnas, blue-tongued lizards, manna gum, southern mahogany, banksia, wildflowers and some orchids.