I saw the federal police car this morning so our PM must be back to her Altona home. This may be the last time she spends her weekend in Altona as she is planning to move into the Lodge in the next few days. I would not be surprised to see her at the MCG today watching the AFL Grand Final. But her favourite team, the Western Bulldogs, will not be there.
There was a previous talk of putting up her Altona house for heritage listing but this was dismissed due to lack of a strong case supporting the listing. Julia Gillard had stated she will not sell her house if she remains the PM in a newspapers report.
Where will she stay when she visits Melbourne in the future? Probably, in a hotel following the tradition of her predecessors. Windsor Hotel was the favourite choice for many previous Prime Ministers including Robert Menzies, Paul Keating, Edmund Barton (Australia's first PM), Alfred Deakin (Australia's second PM) and Malcolm Fraser.
Hotel Windsor in Melbourne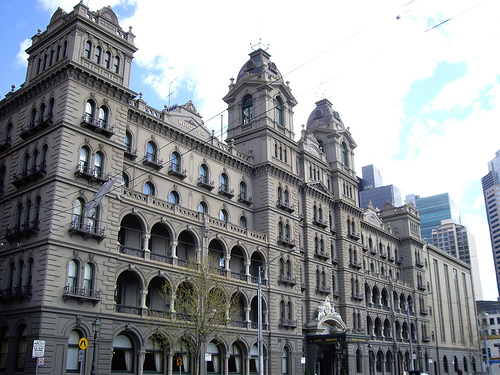 Photo by Kevin Whelan
Bob Hawke stayed at the Hyatt on Collins while Kevin Rudd chose the Park Hyatt. John Howard preferred the Langham Hotel at Southbank where he could conveniently do his morning walks along the Yarra River. The exceptions to this tradition include Harold Holt, who returned to his home in Toorak and James Scullin, who lived on Park Avenue in Richmond.
It has been long argued that there should be a Prime Ministerial Residence in Melbourne to rival the Kirribilli House in Sydney, which has the capacity to host business delegates and international dignitaries. This argument has gained stronger grounds in recent years with the increasing importance of Melbourne due to its booming population and the possibility of Melbourne overtaking Sydney as the largest city by 2037.
Kirribilli House in Sydney
The 1.5-hectare block of land bordering the stately Stonington Mansion in Malvern has often been touted as a potential site for a PM's residence but this hope was dashed when it was sold to a Chinese property developer, Ever Bright Group, for $28.5 million in Sep 2010.
Stonington Mansion in Malvern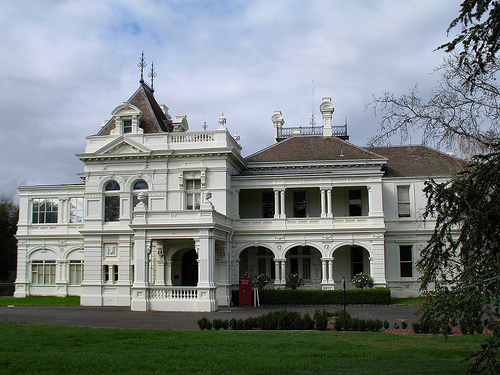 Photo by Dean-Melbourne
Other options were proposed. The National Trust had offered to hand over Como House in South Yarra. The Victorian Employers' Chamber of Commerce and Industry is pushing for a new residence built as part of the redevelopment of the Jolimont railway yards. Melbourne lord mayor Robert Doyle proposed any heritage building close to the city, such as a Victorian-era house or a house built between 1901 and 1927, when Melbourne was the home of Federal Parliament.
Como House in South Yarra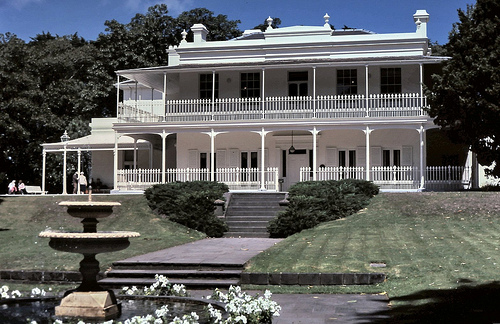 Photo by Gregory Melle
I would propose locating the Prime Ministerial Residence in the Western Suburb. This will help to spur the development of the long-neglected western part of Melbourne, similiar to the urban renewal that the 2012 London Olympics is trying to achieve in its underinvested, impoverished and crime-ridden eastern part of London. At least in terms of road infrastructure, the State Government would have to solve the traffic congestion problem on Westgate Bridge. One would not want to see the Prime Minister stuck on top of the Westgate Bridge while getting to attend some important functions in the City.
I would not suggest Altona although I will very much like the idea. This will smack of favouritism as Julia Gillard's home is in Altona. The Kirribilli House commands impressive views of the Sydney Harbour Bridge, Circular Quay and the Sydney Opera House. The Strand in Williamstown will be an equivalent location with excellent views of the Westgate Bridge, Port Phillip Bay, yachts, Melbourne CBD and Eureka Tower. What is lacking in Melbourne is a single iconic landmark, such as the Sydney Opera House, which is an unequivocal symbol of Sydney.
View of Melbourne CBD from The Strand in Williamstown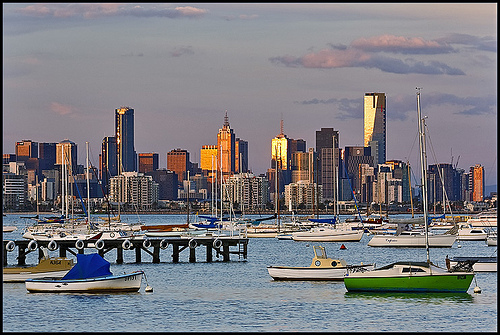 Photo by Luke Tscharke
Reference Source: