Hobsons Bay City became the third Victorian municipality to ban smoking in beaches in Altona and Williamstown, after Surf Coast Shire in 2008 and Port Phillip City last summer (Ref 1). The smoking ban will also cover all public playgrounds in Hobsons Bay. City councils such as the councils of Yarra, Monash, Frankston, Moreland and Moonee Valley City have or are too considering banning smoking in outdoor areas (Ref 2, 3, 4, 5) while Melbourne City Council is resisting a push from anti-smoking groups to ban smoking at cafes, shopping strips and sports grounds, based on economic considerations (Ref 6).
Victoria lags behind New South Wales, where 79 councils have instituted some forms of outdoor smoke-free policy. There is currently no Victorian State policy on banning smoking in outdoor areas so individual councils have to introduce their own rules. A 2009 Cancer Council Victoria poll of 4501 Victorians found that 77% believed smoking should not be allowed in outdoor areas where children were present, 71% disapproved of smoking in alfresco dining areas, 66% didn't want smoking at tram and bus stops and 63% said smoking should be banned on beaches (Ref 1, 6).
Our family went to the Movies by the Bay activity at Logan Reserve during summer this year. There were many families with children sitting on the lawn in front of the big movie screen. A young man was smoking with his girlfriend in front of me, not considering that the same grass area was full of children. We were so irritated by the puffs of smoke blowing towards us that we had to shift our location.
Under the new local law, those caught smoking at beaches and playgrounds will face fines of $200. It has been welcomed by Quit Victoria, which said public bans were critical in stopping children think that smoking was normal by seeing adults smoke. The ban will also help to improve the environment by reducing cigarette butts that made up a significant proportion of litter in public areas.
This smoking ban came after the extension of alcohol-free zones from the existing area south of the rail line (see map) to include the area bounded by Railway St North, Romawi St, Civic Parade and Bayview St during summer (Ref 7). These are all good developments for Altona, which is basically a very family-oriented suburb. We would not want Altona to become a sleazy and boozy place, like some other places in Melbourne.
Link to Hobsons Bay Alcohol and Tobacco Restricted Areas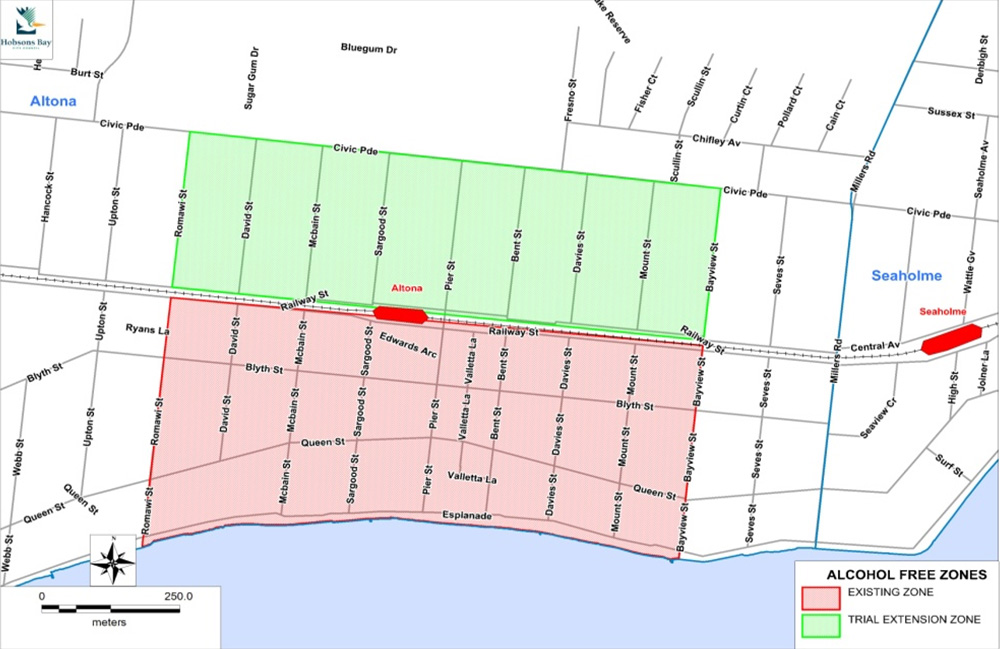 Alcohol free zone around Pier Street, Altona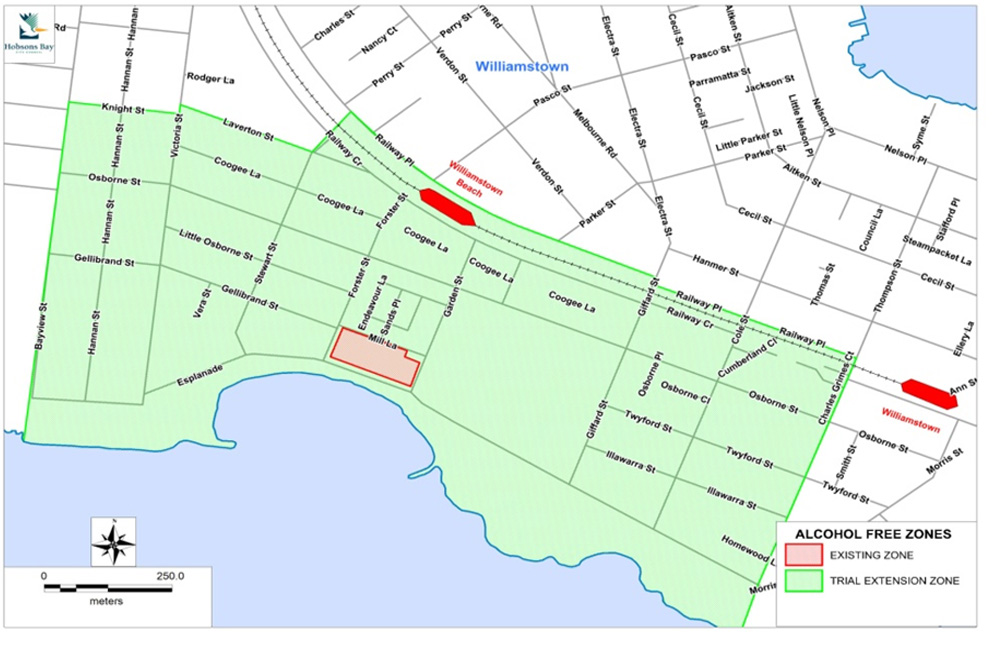 Alcohol free zone in Williamstown