The Altona Coastal Park is a 70 hectares intertidal and salt marsh forming the eastern boundary of Altona.
It provides habitats for a large biodiversity of flora and fauna, including the rare Orange-bellied Parrot, White Mangroves and many marine birds.

The park is carpeted with large areas of pigface which blooms in late October, resulting in swathes of pink flowers – a phenomenal sight!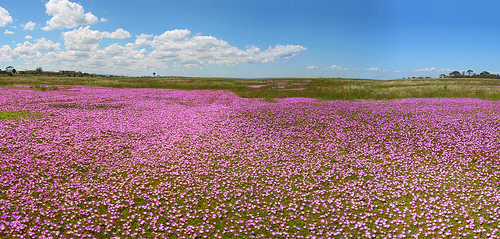 In Spring, certain parts of the Park become a meadow of yellow wildflowers.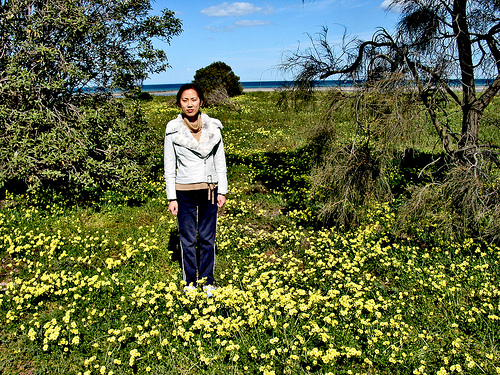 It was formerly the site of the Williamstown Racecourse, where a lone date palm tree, rising out of the flat landscape and some ruins of the grandstand are reminders of its nineteenth century grandeur.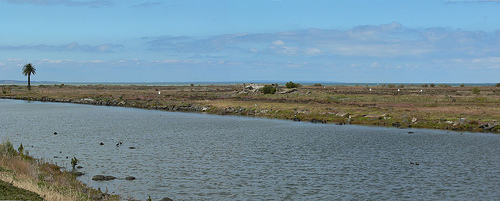 Photo by James Reid
A 4-metre sculpture called Requiem for a Champion, created by the artist Yvonne George, featuring a bronze Stint perched on top of a galloping horse, was installed as a historical marker to commemorate the location of this once third largest racecourse in Victoria, graced by Australian thoroughbred champions, including Phar Lap.
Slide the vertical scrollbar up and down to view the photos.
The Lower Kororoit Creek meanders through the Altona Coastal Park and empties into Port Phillip Bay, adjacent to the Jawbone Flora and Fauna Reserve. The Jawbone Reserve consists of a sandy beach flanked by basalt rock outcrops. A wooden boardwalk enables visitors to approach the water, rockpools, yellow lichen and the saltmarsh-mangrove community. Huge colonies of aquatic birds flock to rocky outcrops located in the centre of a wetland lagoon.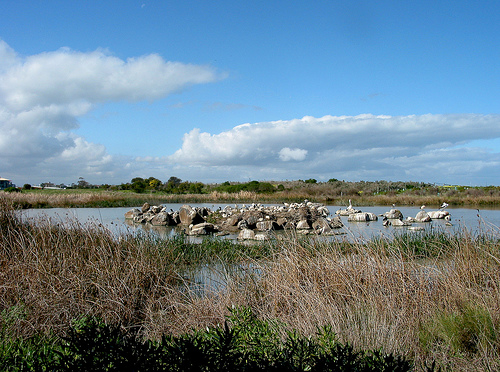 Seagrasses, kelp forests, mussels, abalones and rock lobster can be found in the Jawbone Marine Sanctuary.
The Lower Kororoit Creek is interrupted in its course by a train bridge (Werribee train line) and a road that is submerged under water during high tides and hence, not usable by cars.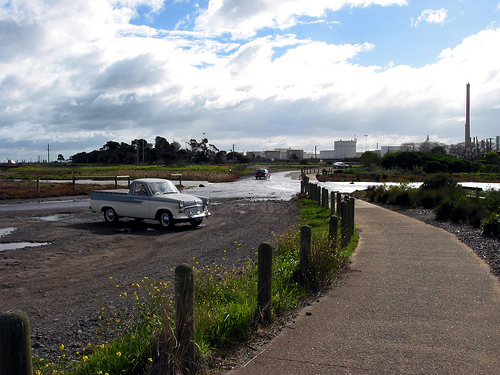 You can often see black swans bobbing up and down along this stretch of the Creek.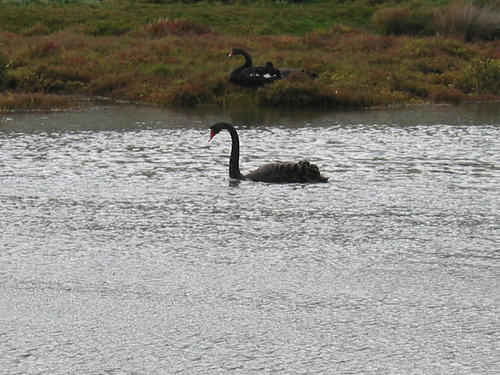 During low tides, the sea water retreats a very long distance from the shore, exposing the sea beds and temporarily creating islands in the sea, which are sand ridges at a much higher elevation than those closer to the shores.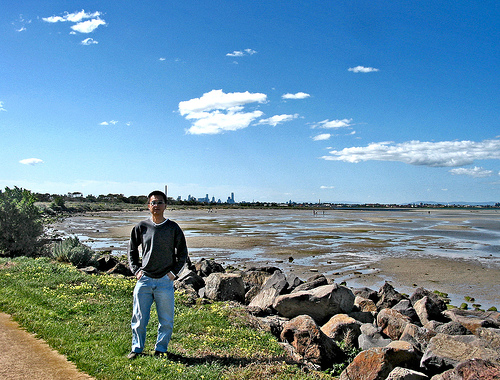 This is a favourite time for dog owners to unleash their dogs there. These dogs will run free on the exposed sea beds and "islands", chasing each other.

Video from atis1980