Maribyrnong City Council aptly describes street libraries as small book exchanges located in neighbourhoods on local streets, hosted by individual households for encouraging a love of books and reading. By encouraging taking, sharing and giving of books, these street libraries engage people in generous acts and connect them with their community in a positive manner.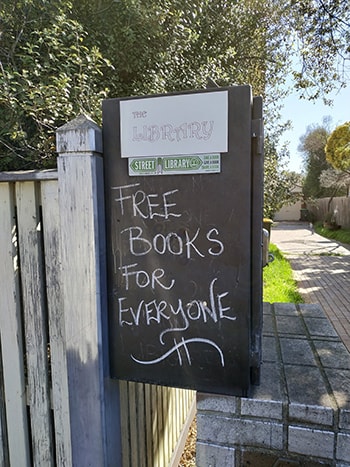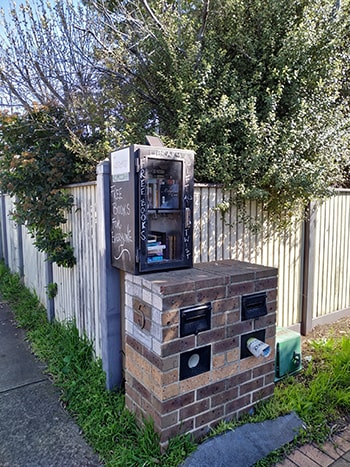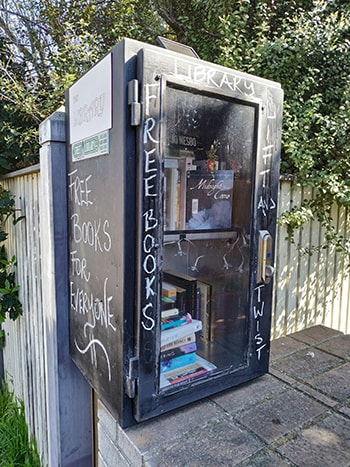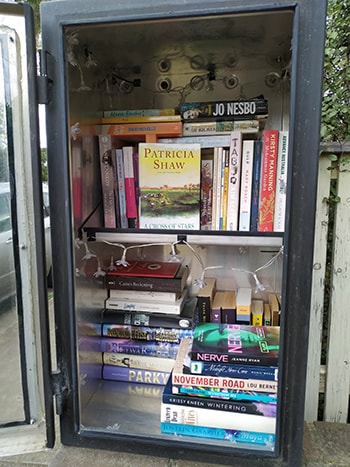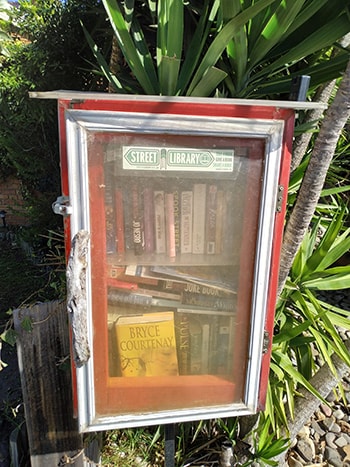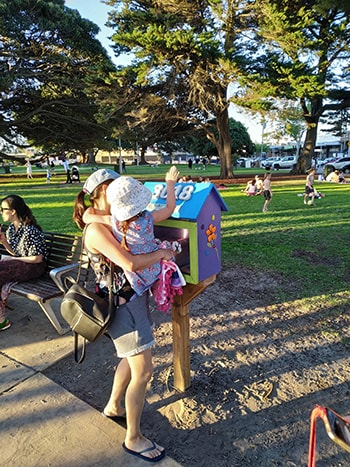 I chanced upon a street library while strolling the streets of Altona after sending my kids to school one morning. A cabinet of books above the letter boxes at 5 Railway Street North caught my attention. There was a lady at the front yard, and I started asking her about this street library. She is a former librarian and now runs a bookstore in Carlton. When she learnt about the street library movement initiated by Street Library Australia for promoting literacy, she decided to host one. Anyone who walks past this street library on the way to and from the train station is free to pick up a book and take it home to read. There is no obligation to return the book. They can pass on the book to their friends or add their own books to the collection. Another household on the next street at 41 Seves St soon followed her footsteps in setting up a street library.
Nic Lowe, the founder of GoGet car sharing scheme, set up the not-for-profit organisation Street Library Australia in 2015, after discovering street libraries in Portland. These street libraries were inspired by the Little Free Library movement founded by Todd Bol of Wisconsin, United States. In 2009, while renovating his garage, Todd ripped off the old wooden door and used it to build a tribute to his late mother, who was a school teacher and book lover. He fashioned the wood into a 2 feet high by 2 feet wide one-room schoolhouse replica, put his mother's books in it and mounted it on a post in his front yard, hoping to start a little book exchange for his neighbours. This gesture spawned a global movement that spread to more than 90,000 libraries in 91 countries, as of August 2019.
You can either purchase a pre-made library from Street Library Australia or build one yourself.
Then register it on Street Library website so that others can find your library on the website's location map.
It is interesting to learn of the effort Maribyrnong City Council had put into promoting street libraries. It had commissioned the Braybrook Men's Shed to build 17 street libraries, which were then passed to 17 selected hosts in May 2018 for decoration, installation and maintenance at their properties.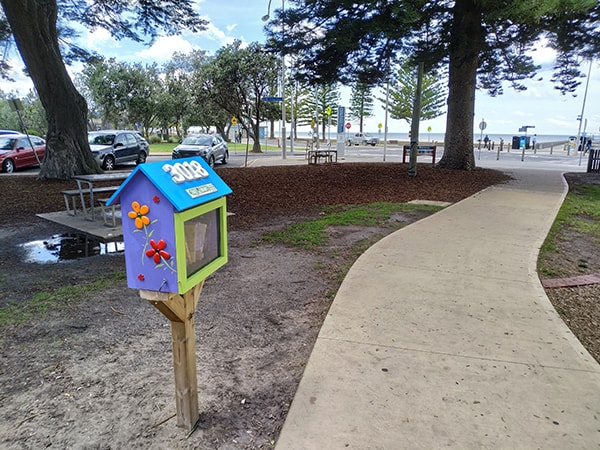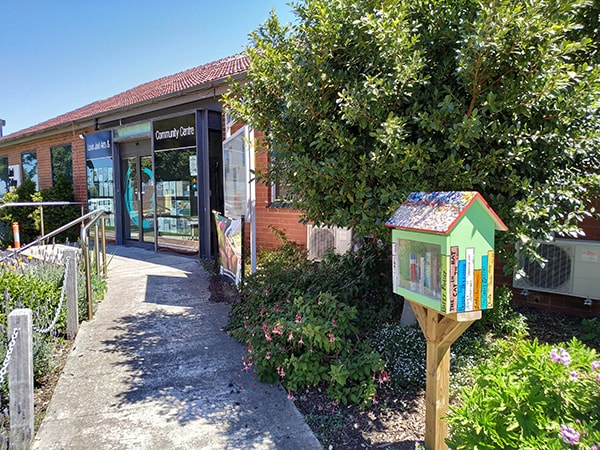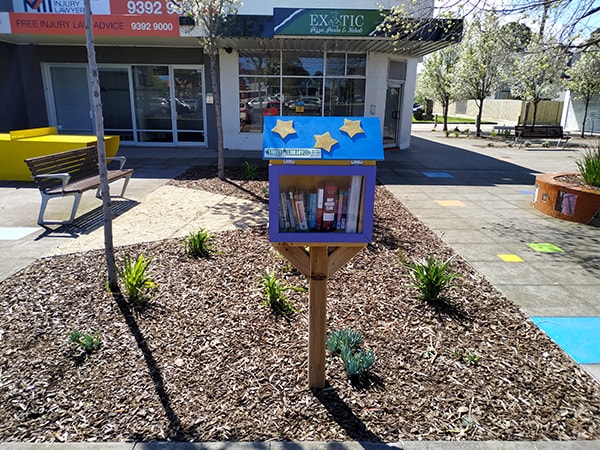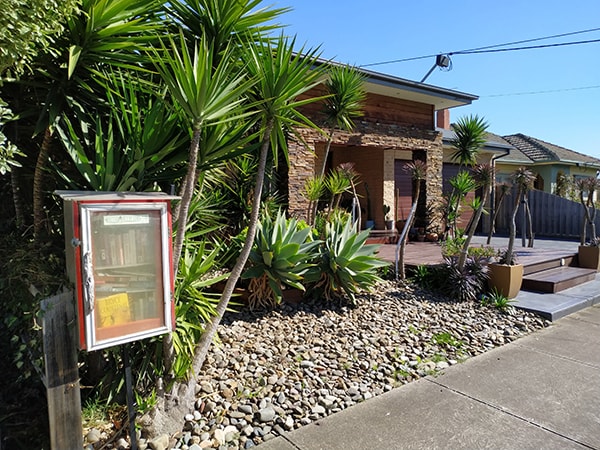 In Altona, there are at least 8 street libraries and here are their locations:
Logan Reserve
Louis Joel Arts & Community Centre
Harrington Square
89a Blyth Street, Altona (Altona Kindergarten)
36 Romawi Street, Altona
153, Grieve Parade, Altona
5 Railway Street North, Altona
41 Seves Street North, Altona
In the above list, only the last 5 street libraries are listed on the Street Library Australia website. The website also lists 5 street libraries in Altona North, 1 street library in Altona Meadows and 8 street libraries in Williamstown/Newport.
Do you know of any more street libraries in Altona?