Woolworths Millers Junction, Altona North supermarket opened for business on Wednesday 20 November 2019. It differs from other Woolworths supermarkets in several areas.
Firstly, the store is huge, much larger than an average-sized Woolworths store. For example, it is several times the size of the nearby Woolworths supermarket at Borracks Square. It is indisputably the main anchor in the newly-opened large format retail shopping centre called Millers Junction Retail.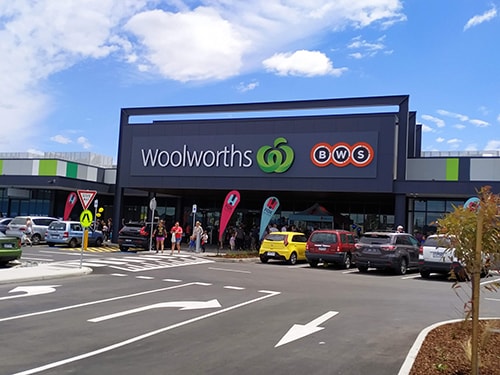 This site used to be where the old Bunnings store was located. I was curious what would replace the old Bunnings when it was demolished and moved to its new home at Millers Junction Home. I hope it is something big and not available in Melbourne's West, like Costco, Ikea or Kaufland. This did not happen. When I heard that there is going to be a Woolworths supermarket, I was not particularly excited because I thought that this will just be a usual Woolworths store. I was pleasantly surprised when I saw that this store is much larger than my best expectation. This is the more remarkable since the store is defying the trend of supermarkets (such as Woolworths and Coles), in downsizing and shrinking their store footprints for maintaining a brick-and-mortar presence at a lower rental cost.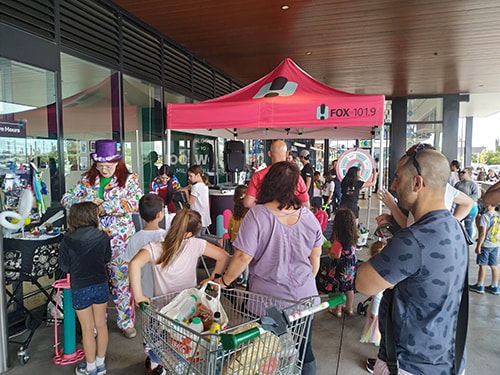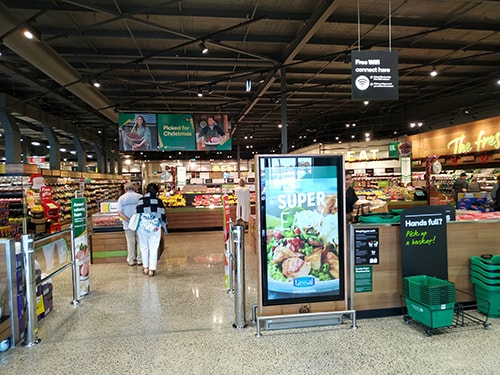 I guess like me, other people will be curious whether Woolworths would close its operations at Borracks Square as the two stores are very close to each other. I used to be living in Carnegie. When Woolworths opened a new store at Carnegie Central Shopping Centre, it also kept its existing store that is a few minutes walking distance away. Perhaps it is trying to keep out competition from the area as a competitor such as Coles may move in once it vacates its existing location. I can see that the aging Woolworths store at Borracks Square is still being patronised by many customers. Hence, Woolworths may keep this store but it is difficult to say as it had closed its store at Altona Gate Shopping Centre several years ago, where the current Aldi is operating.
Apart from the large size, the Woolworths Millers Junction supermarket has also embraced new features that make it stand out from its peers. It is trialling new technology that it hopes would grow its revenues and profits.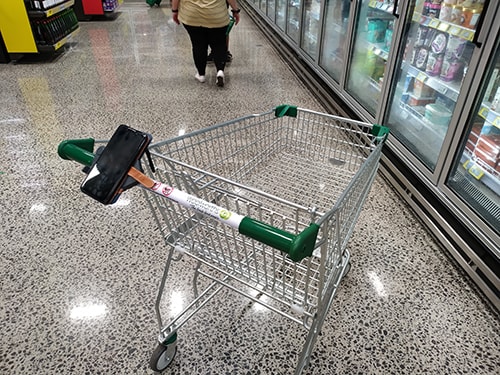 I noticed the first mark of difference at the trolley bay, where each trolley is fitted with a smartphone holder. You would say this is not a technological innovation. Well, Woolworths has recognised people are carrying mobile phones everywhere they go. Hence, they are making it more convenient and safer for its customers to shop and chat on the phone at the same time.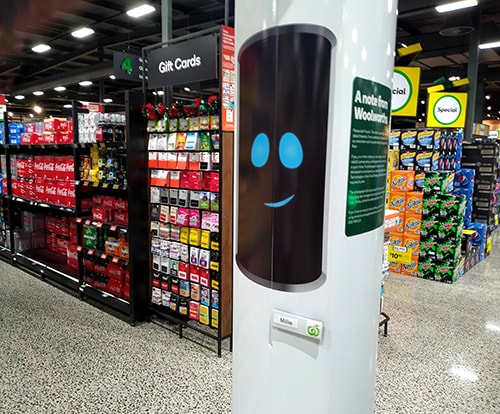 While checking out an aisle, I encountered a roving robot roaming around the store. Like other store attendants, it has a name tag and this reads "Millie". This is the first Melbourne supermarket to employ a robot to identify safety hazards and clean spills, following an earlier deployment of a similar robot to Woolworth's store in Gregory Hills, Sydney.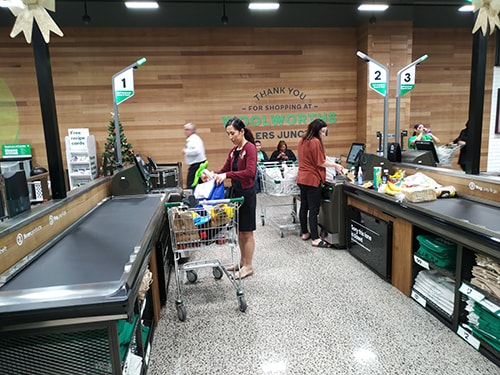 After completing my shopping, I proceeded to the checkout area where I found long self-serve checkout lanes for trolleys, equipped with conveyor belts to speed up the checkout process. This innovation attempts to solve the problem of too many people and trolleys crowding the traditional self-serve checkout areas during busy times.
I believe Woolworths Millers Junction is currently the largest supermarket in Melbourne's western suburbs and may be the largest Woolworths supermarket in the whole of Melbourne. It stocks a huge variety of products and the neatly arranged shelves of goods that stretch from one end of the aisle to the other end is a sight to behold.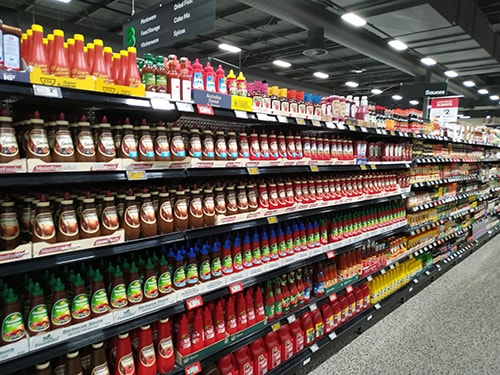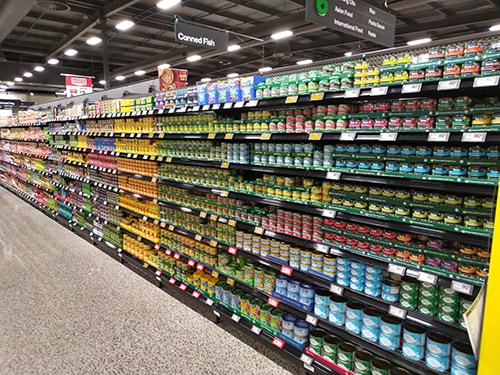 The lack of Asian grocers in Altona means that I need to travel to Point Cook, the nearest supply of Asian goods. I have been hoping that one of these large format stores will be leased out to an Asian supermarket. Fortunately, Woolworths Millers Junction does stock a larger selection of Asian groceries. There are three sections for Asian food – about half an aisle for dry food, a freezer section and a section for bean curd and soya milk. However, it is still lacking the range of variety that is available in Asian grocery stores.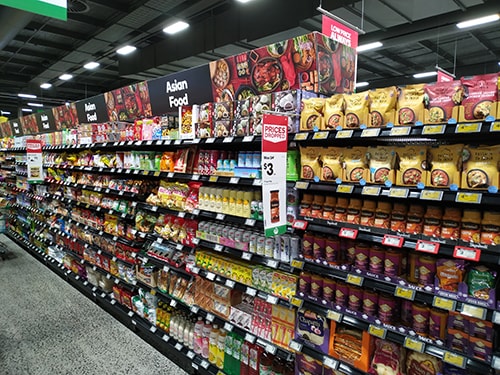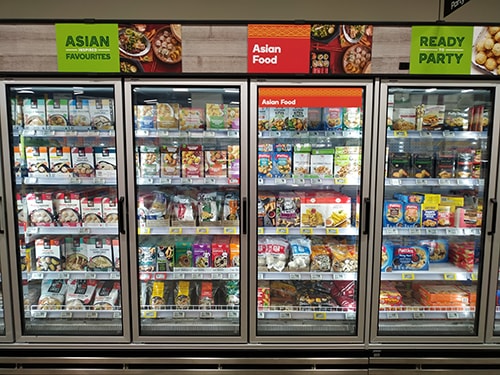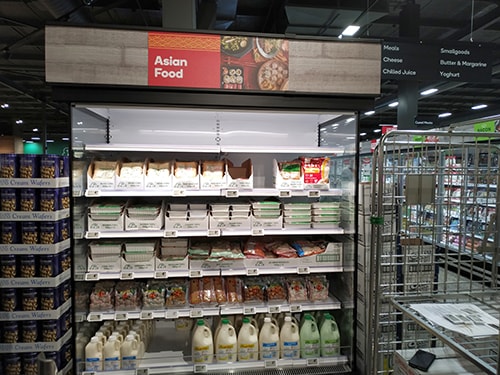 More and more retailers are shifting their business to online operations. Traditional brick-and-mortar retailers are facing threats from online retail behemoths. For example, Amazon is challenging Woolworth and Coles' dominance in the offering of processed and fresh food. Woolworths Millers Junction is part of this eCommerce strategy, offering an option for drive-through online pickup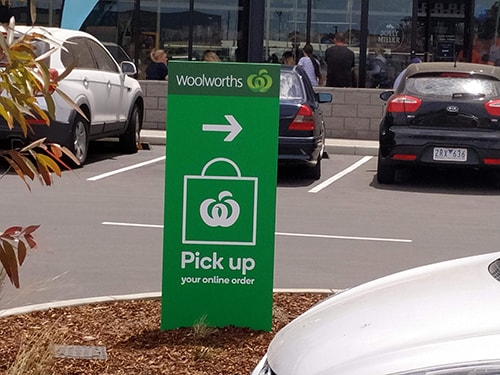 I have recently come across a Woolworths job advertisement seeking workers to select good quality fresh food for online customers. Perhaps, I will send in my application.