Two years ago, a few kids came knocking on my door. I was puzzled what they were asking for and how I should respond. I have now learnt that they were following the trick-or-treating tradition of Halloween. The celebration of Halloween, which was imported from America but originated in Ireland, is gaining popularity in Australia. About 24% of Australians plan to celebrate Halloween this year, according to social demographic and trend experts McCrindle Research (Ref 1).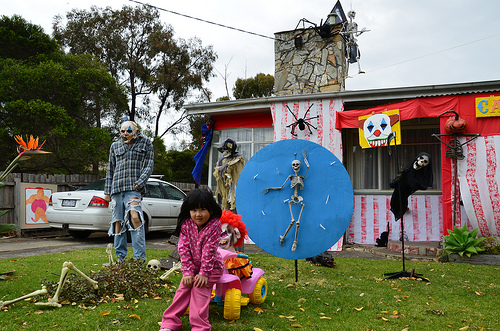 Indeed, the celebration of Halloween has caught up in Altona. We first saw the Halloween pumpkins and merchandise at Coles in Pier Street.  Then, we were informed by the childcare centre of our kids that they will be having a Halloween celebration. Now Altona has an additional seasonal attraction – a house at 180 Maidstone Street, decorated with a Halloween theme, complete with corpses, skeletons, skulls, witches, vampires, big black spiders hanging outside the house and even a graveyard. While I was taking these pictures, two other cars with children had specifically come to look at the decorations.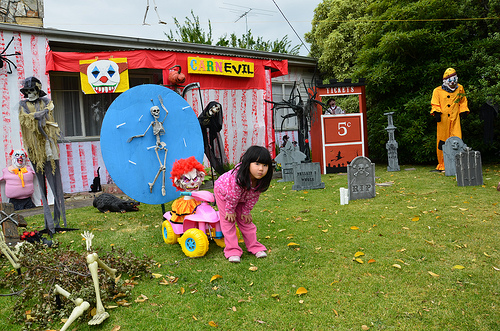 Twelve years ago, fresh produce wholesaler Moraitis started to receive a few queries on the availability of Spooky Pete Pumpkins – the soft-skin variety commonly grown in America to be carved into Jack O' Lanterns (Ref 1).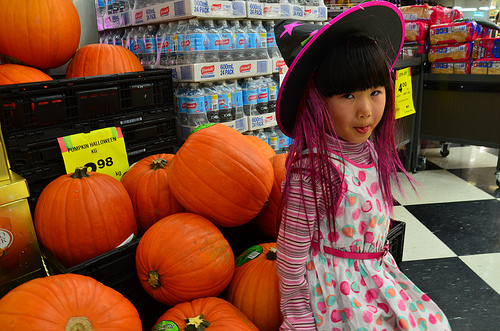 The Moraitis family took a punt in trialling the local growth of this variety of pumpkin that would cost customers about $15 each, yet are barely edible. Some thought they were mad. But they were hoping the Halloween tradition that has long been a part of American culture might soon take off here.
They enlisted contract growers to plant 1000 heads of these pumpkins. This year, three growers in far north Queensland and Broome planted 200,000 heads of pumpkin between them. Moraitis' general manager Michael Antico said,  "The demand has grown little by little every year and then probably in the last four or five years it has really started to escalate as Halloween as an event has really taken off here.'' (Ref 1).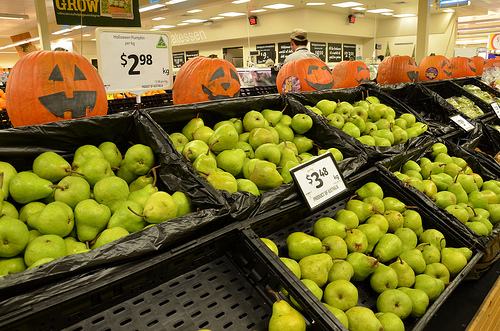 Halloween is pretty much a commercially-driven activity. The big supermarket chains Coles and Woolworth as well as other independent retailers, grocers and gift shops, have spent millions of dollars this year on in-store promotions, catalogues and decorations to spark interest in shoppers. The two supermarkets are reporting sales increases of as much as 30% across lines of costumes, confectionary, specially-created chocolates and pumpkins in the lead-up to Halloween (Ref 3). Other retailers too are cashing in on the excitement around Halloween, which will be celebrated on the night of 31st October.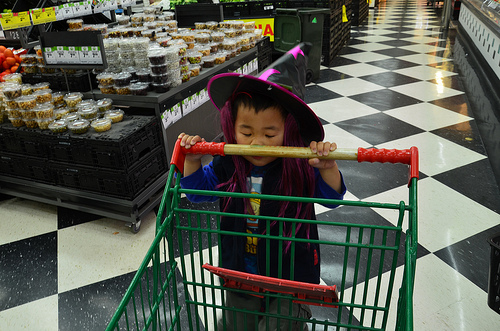 "People will start shopping from this week on, but really October 30 is our biggest trading day around Halloween," Coles' general manager of merchandise Chris Garlick said. Not to be outdone, Woolworths is selling a range of pumpkin-flavoured beer and is using social media to spread the word, with online tools such as instructions on how to carve a pumpkin, and offering customers a stencil to download (Ref 2).
My wife was wondering if the Halloween-themed house at Maidstone Street would be lit up at night. I said, "Why don't we take a look?" However, I had forgotten to check it out last night. I did manage to find a very interesting Youtube video combining the best of both the Halloween ambience and the current craze of Gangnam Style.