A few years ago, when I read about the "Get Sunflowered" project in Morwell and other places in the Latrobe Valley, I was enticed to pay a visit to the mesmerizing fields of gold.
However, I could not justify driving for 3 hours one-way just to see these flowers.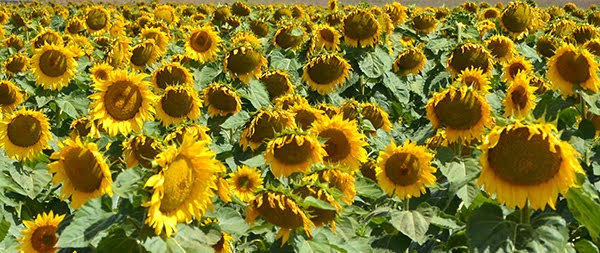 When I learnt from an article published in The Age yesterday of a sunflower farm drawing flocks of visitors to Barwon Heads, I decided not to miss the opportunity of admiring these huge, gorgeous flowers before they wilt.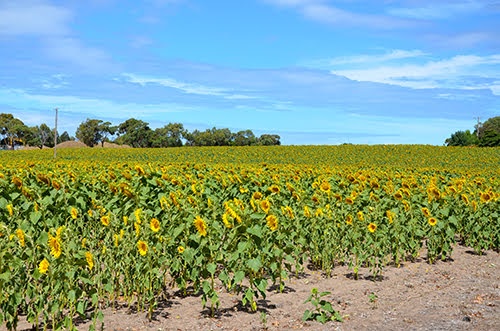 Hence, this afternoon I drove for about an hour from Altona to Geelong, then Bellarine Peninsula.
The sunflower farm is located at the intersection of Barwon Heads Road and Boundary Road. You will drive past a railway track, a signage of Marshall Train Station after the boom gate and not long after, the farm appears on the opposite side of the road on the right.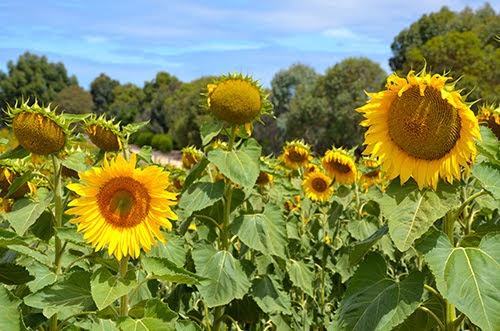 When we arrived there, there were already many cars parked outside the fence of the farm on Boundary Road. Many people are busy snapping photos. As this is private property, please show courtesy to the farm owners by not intruding into the property and staying outside the fences.