The Truganina Explosives Reserve is a 17 hectares of fenced-in area at the mouth of Laverton Creek, used for the handling, storage and shipping of explosives from 1901 to 1962.
A series of scientific studies have identified the site as highly significant for its archaeological, geological, geomorphological, floral, fauna, cultural and industrial heritage values.
The high metal fence has protected the site from human access so the land has remained isolated for more than 100 years, growing wild, undisturbed by surrounding developments and allowing a separate indigenous ecosystem. The fence evokes a sense of enclosure, seclusion, intrigue for visitors and its continuous nature, without direct visual links to the modified external landscape, creates an atmosphere of tranquillity.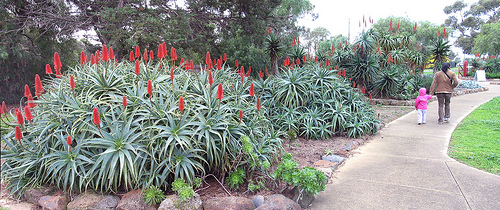 The reserve is home to 3 bird species of state significance, the White-bellied Sea Eagle, Nankeen Night Heron and the Brown Quail. It also hosts 4 bat species, 8 types of mammals and 2 types of reptiles.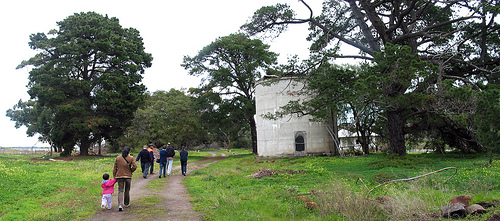 Past inhabitation by Aboriginal tribes about 6500 years ago was evidenced by the unearthing of many stone artefacts from the area. The site is regarded to have a high geomorphological significance. It has several broad low ridges up to 1.5 metres high which are believed to have been deposited on the sea floor about 6000 years ago,
The reserve was officially re-opened on 1 Nov 2009 to visitors after 3 years of decontaminating the soil surrounding the keeper's residence/homestead.