The wetlands and foreshores of Altona are a haven for birds and birdwatching enthusiasts. According to https://www.eremaea.com, at least 90 bird species have been sighted in Altona in recent years. These are listed in alphabetical order at the end of this post.
Black swans (Cygnus atratusand) & their broods at Cherry Lake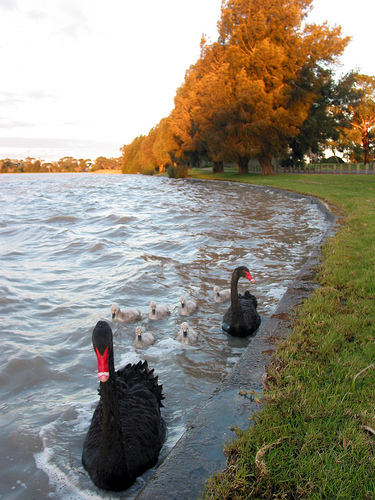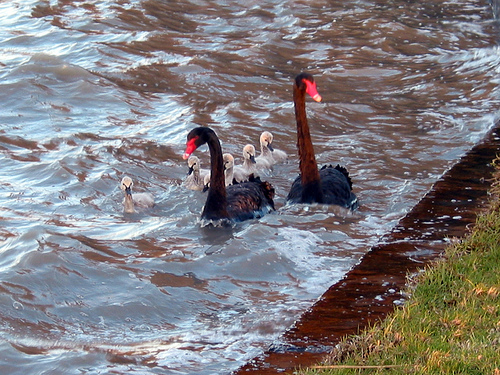 Two Purple Swamphens (Porphyrio porphyrio) & Pelicans (in the distance) at Cherry Lake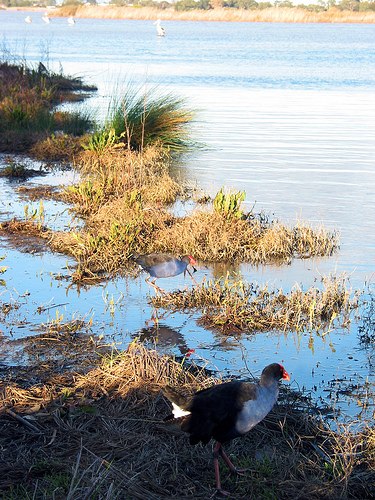 Seagulls near Altona Pier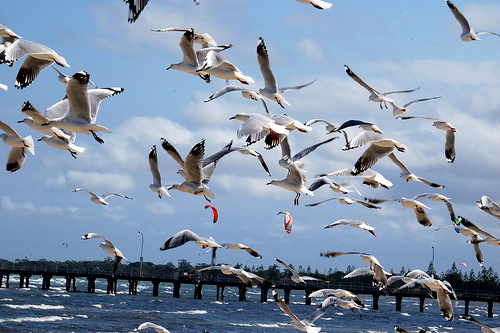 Photo by Elizabeth Donogue

Superb Fairywren (Malurus cyaneus) at Altona Coastal Park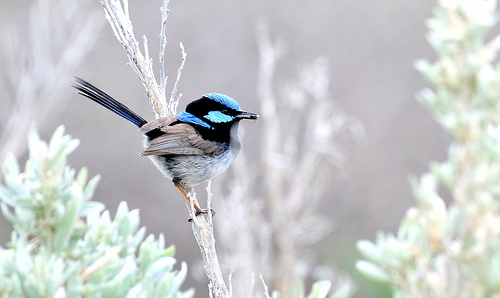 Photo by Liz Bamber
Royal Spoonbill (Platalea regia) at Laverton Creek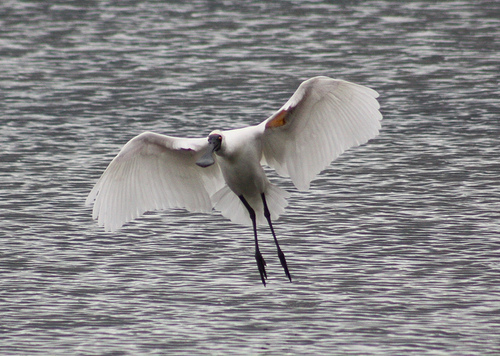 Photo by Adam Edmonds
Australian Pelicans (Pelicanus conspicillatus) at Seaholme Beach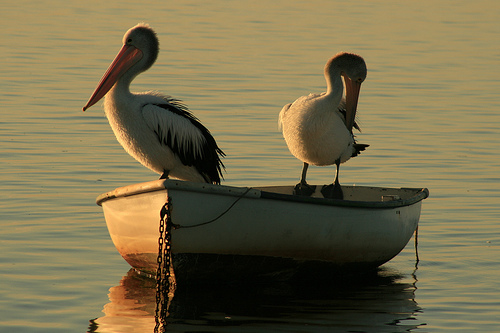 Photo by Graham's Photo Show
White-fronted Chat (Epthianura albifrons) at Altona Coastal Park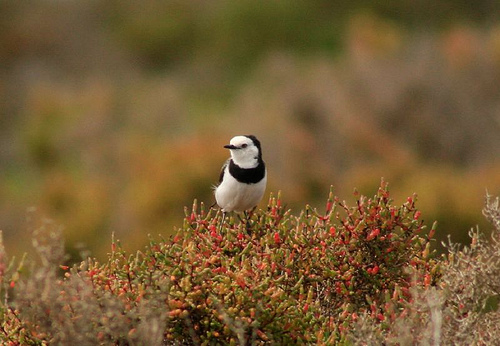 Photo by Graham's Photo Show
Rufous Whistler (Pachycephala rufiventris) at Cherry Lake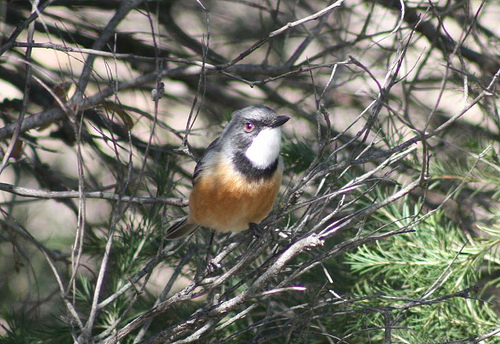 Photo by Graham's Photo Show
Whiskered Tern (Chlidonias hybrida) at Laverton Creek Mouth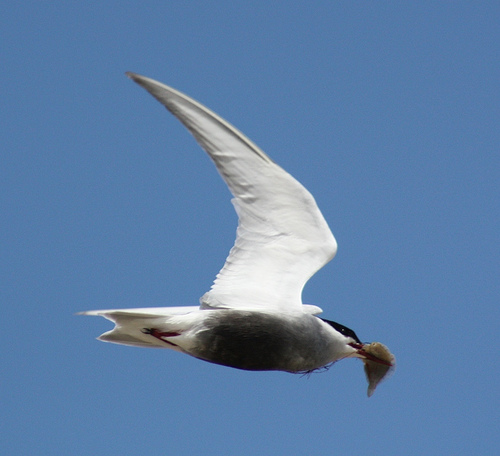 Photo by Adam Edmonds
Pelican (Pelecanus conspicillatus) at Altona Coastal Park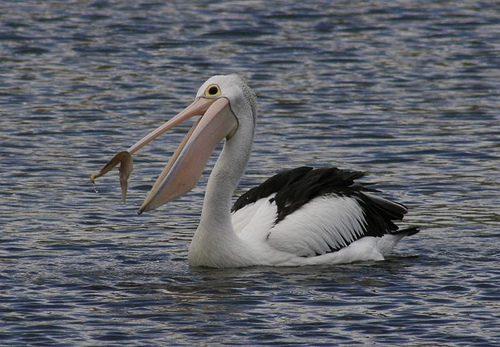 Photo by Graham's Photo Show
Little Egret (Egretta garzetta) in flight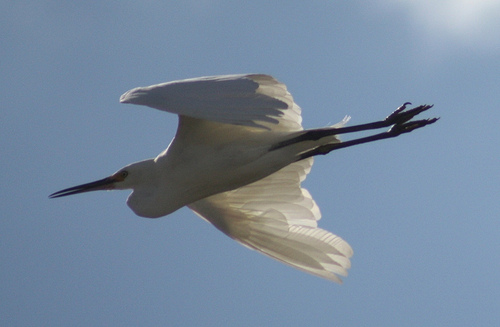 Photo by Adam Edmonds

Brown Falcon (Falco berigora) at Truganina Swamp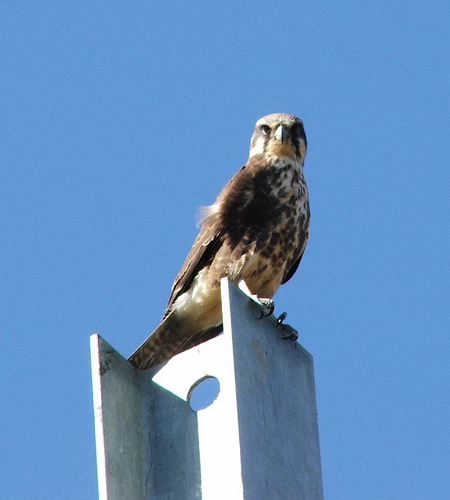 Photo by Adam Edmonds
White Faced Heron (Egretta novaehollandiae) at Laverton Creek Mouth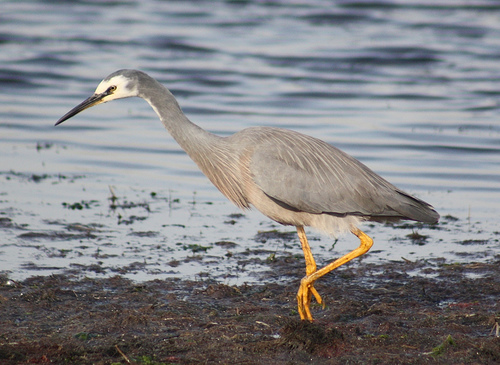 Photo by Adam Edmonds
The species sighted in Altona include Arctic Jaeger, Australasian Gannet, Australasian Grebe, Australasian Pipit, Australian Magpie, Australian Pelican, Australian Pied Oystercatcher, Australian Reed-Warbler, Australian White Ibis, Black Kite, Black Swan, Black-fronted Dotterel, Black-shouldered Kite, Black-winged Stilt, Blue Winged Parrot, Brown Falcon, Brown Goshawk, Chestnut Teal, Common Blackbird, Common Greenfinch, Common Greenshank, Common Myna, Common Starling, Common Tern, Crested Pigeon, Crested Tern, Dusky Moorhen, Eurasian Coot, Eurasian Skylark, Eurasian Tree Sparrow, European Goldfinch, Fairy Wren, Flame Robin, Fluttering Shearwater, Galah, Golden-headed Cisticola, Great Cormorant, Great Egret, Grey Fantail, Grey Teal, Hardhead, Hoary-headed Grebe, House Sparrow, Little Black Cormorant, Little Egret, Little Grassbird, Little Pied Cormorant, Little Raven, Little Wattlebird, Magpie-lark, Masked Lapwing, Nankeen Kestrel, New Holland Honeyeater, Orange-bellied Parrot, Pacific Black Duck, Pacific Gull, Pied Cormorant, Purple Swamphen, Rainbow Lorikeet, Red Wattlebird, Red-browed Finch, Red-capped Plover, Rufous Whistler, Rock Dove, Royal Spoonbill, Silver Gull, Silvereye, Singing Honeyeater, Sooty Oystercatcher, Spiny-cheeked Honeyeater, Spotless Crake, Spotted Dove, Spotted Pardalote, Straw-necked Ibis, Striated Fieldwren, Sulphur-crested Cockatoo, Superb Fairy-wren, Swamp Harrier, Welcome Swallow, Whiskered Tern, Whistling Kite, White-browed Scrubwren, White-faced Heron, White-fronted Chat, White-necked Heron, White-plumed Honeyeater, Willie Wagtail, Yellow Thornbill and Yellow-rumped Thornbill.