Cherry Creek is the lesser known of the three creeks in Altona, the other two creeks being Lower Kororoit Creek and Laverton Creek. As shown in the map below, it begins in Laverton North and empties into Cherry Lake.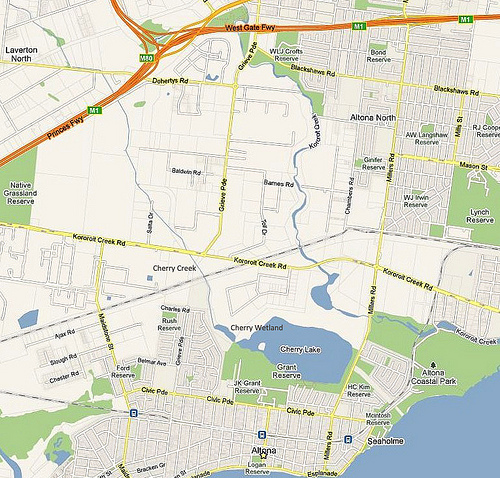 The Cherry Creek was once an ill-defined drainage line on basalt plains grasslands joined by a series of shallow wetlands and ponds. It has since been modified to improve drainage and reduce flooding on nearby, mostly industrial land (Ref 1). Its water quality is poor as it flows mostly through industrial and urban areas.

You can see the Qenos Plant in close proximity to Cherry Creek and signs of eutrophication in the waterway. There is a railway bridge (see photo below) over Cherry Creek that was built in 1857, which is part of the heritage-listed Hobsons Bay Railways Heritage Precinct (Ref 2).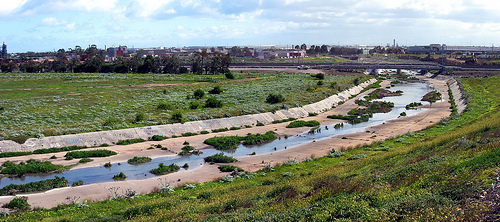 The portion just before it enters Cherry Lake is greatly enlarged and occupies a substantial area (see map). I do not think there is a name for this portion so I will call it Cherry Wetland or Cherry Sedgeland as it is swamped with Chaffy Saw Sedge, cumbungi, tangled lignum, sea club-rush and rounded noon flower. The Chaffy Saw Sedge (Gahnia filum), is the only food source for the larvae of the endangered Altona Skipper Butterfly.

The Sedgeland, encompassing a huge area, is a spectacular sight and well worth a visit.